A Dose of Reality to Aid Recovery
Still coming down from the Mardi Gras high? Get into recovery mode by planting yourself on the couch (or bed) and bingeing on some of the best reality TV has to offer. If you are yet to discover hayu reality on demand 'keep up' and get streaming some of the most-watched reality TV shows with express episodes from the US and entire box sets. Here are a few of my favourites:
Real Housewives of Beverly Hills
From Beverly Hills to New York, Jersey and south to Atlanta, I love nothing more than catching up on all the fabulousness and drama of the Real Housewives. These women live stylish lives, spend big and argue loads! There nothing more entertaining than listening to first world problems, petty bickering and some of the bitchiest remarks you can think of! Secretly I'm thinking myself up a story line because I'm obsessed with this franchise. Currently, I'm watching Real Housewives of Beverly Hills and Atlanta and OMG! If you're a Real Housewives virgin my tip is to start with Beverly Hills - these women are the epitome of class and style.
Keeping Up with the Kardashians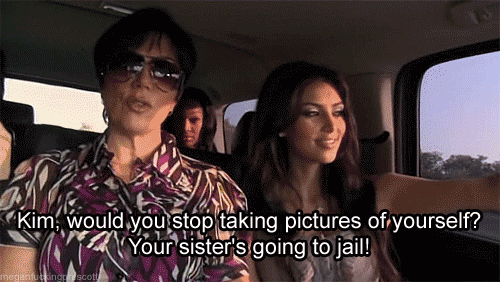 On air for 14 seasons and it's easy to understand why, Keeping up with the Kardashians is a full-time gig. From transgender parents to jewellery heists in Paris and not to mention an OTT mum-ager, the entertainment and drama are non-stop. Currently, airing is season 14, and this show is super easy to watch or just pick up mid-season. Wanna see how much the Kardashians have changed? Watch the first episode of season 1 then return to the current season - this family is almost unrecognisable, but hey isn't that why we love them right?
What Happens at the Abbey
My favourite LA nightspot got its own reality show and it's fabulous! The show follows the lives of the team at The Abbey who all want to make it big in LA. From self-obsessed models to troubled gay relationships and best friends trying for a baby, the drama is intense and so darn addictive. If you're obsessed with Vanderpump Rules, What Happens at the Abbey should be at the top of your list.
Kick back, relax and visit the hayu website to get your free 30-day free trial. hayu 5.99 AUD per month. Available for IOS and Android.
#Hayu #RealityTV #RealHousewivesofBeverlyHills #RealHousewivesofAtlanta #Kardashians #KeepingUpwiththeKardashians #WhatHappensattheAbbey